I hope you've all had a relaxing weekend but boo for Monday tomorrow for those of you who work!
I have to wait two weeks to hear back from Topshop but under instruction (which he calls his 'knowledgeable advice'), I am going to take the job at the restaurant/cafe place in case I don't get the job at Topshop which is fine, but I have a niggling sense of guilt there about doing this because if I do get the job at Topshop, I will have only had this job for two weeks to then just quit…and they are looking for someone longer term than that because they are struggling for staff. Gah. Ah well.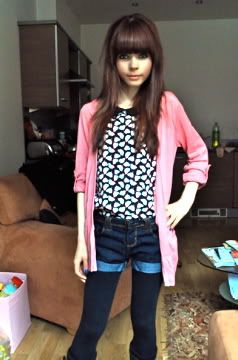 Outfit of the day
My drawer was full at the start of the weekend..
So what have I been up to this weekend other than eating my way through my persimmon stash,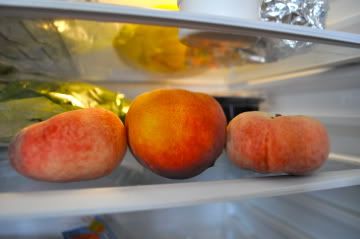 Small amusements for small minds.
And laughing at these donut peaches' cute little shape?
Well, you see, I got bored. And when I get bored. I bake. I know, I know. I need to work on my bar stash. But I had an excuse..honestly I did.
I had a lonely black banana just dying to be used. And we all know that black bananas are perfect for baking right? And, and, also I had finished my last cookie stash so I had space for something else. They were good enough reasons in my head anyway.
I wanted to be creative. Not go for my usual recipes. I was thinking about how recently a lot of my baking has included vegetables. Pumpkin, carrot, zucchini and thought about how it's actually amazing how you can turn so many vegetables into sweet baked goods – squash, sweet potato, beetroot, parsnip aswell as the ones I've already mentioned. There are possibly more? Anyway I it led me to think about how not only are they used in baked goods, but there was smoothies too and of course the famous 'Green Monster' created by Angela at 'Oh She Glows'. Maybe I could use the 'Green Monster' idea in my favorite hobby of baking? My first thought was obviously muffins. But as I searched them on Google, believe it or not, they have already been created by Diana at 'The Chic Life'! I will definitely be making these in the future.
Okay so next favorite baked good? Cookies! There is one recipe for green monster cookies that I've found but I didn't see them as real cookies as they were made with cake mix and spinach powder rather than the real vegetable. So off I went to get busy with creating a recipe.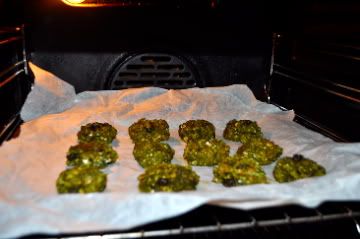 I love how I have baked for so long now that I can feel confident enough to experiment with my own recipes. I was a little worried that this one wouldn't work though. They just looked…weird.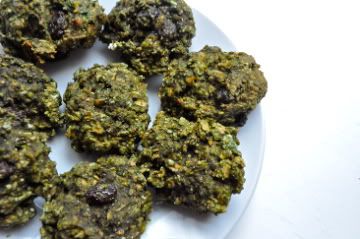 Hmm okay so they looked like oatmeal cookies just green, so that was a slight positive in my mind…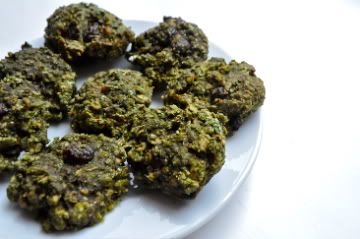 And they actually tasted great!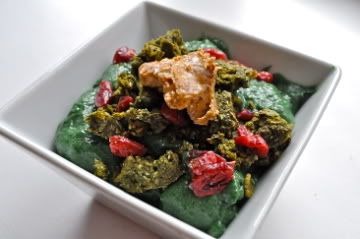 Green Monster cookie over a Green Monster made with a banana, soy milk, handful of spinach, 1 tbsp spirulina, 1 tsp vanilla extract, xanthum gum, all topped with cranberries and organic crunchy peanut butter.
Green Monster Cookie over a Green Monster anyone?!
I am seriously impressed with myself on this one if I say so myself. I think the idea of incorporating vegetables into baked goods is actually really good. Now yes, I love a real treats with nothing good in them from time to time, but I think the idea would be particularly useful for mum's with kids who don't like their vegetables. And especially this Green Monster Cookie recipe because it also has spirulina in – all whilst still tasting yummy and sweet!
Green Monster Cookie
Makes 18 cookies
1 teaspoon ground chia seeds or 2 tsp. egg replacer powder or 2 tsp. ground flaxseed
2 tablespoons water
1 cup regular or quick oats
1 cup whole wheat flour
1/2 teaspoon baking soda
1/2 teaspoon baking powder
1/2 teaspoon salt
1 teaspoon cinnamon
1/4 cup dark chocolate chips
1/2 teaspoon vanilla
1/2 cup maple syrup
1 banana, mashed
1/2 cup spinach, chopped
1 tbsp spirulina
1/2 teaspoon lemon juice
Preheat the oven to 375.
In a bowl, combine the chia seeds (or egg replacer or flaxseed) with the water and set aside until thickened (no waiting is necessary if packaged egg replacer is used.)
Mix the oats, flour, baking soda, baking powder, salt, and cinnamon in a medium mixing bowl. Add the chocolate chips.
Add the vanilla, mashed banana, and lemon juice to the chia/flax/egg replacer mixture and combine well. Put the spinach, maple syrup and spirulina in a blender and blend until well combined. Add to the wet mix.
Pour into the dry mixture and stir well but don't overmix.
Drop tablespoonfuls onto a baking sheet lined with baking paper. Flatten each cookie slightly with a fork. Bake for 8-12 minutes or until bottoms and sides are lightly brown. Cool for a few minutes on a wire rack before serving.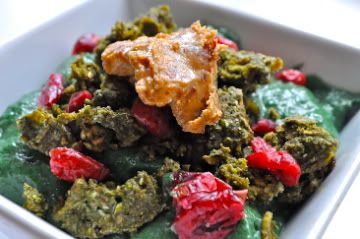 What is your favorite baked good with a vegetable in?